Costa Rica Digital Nomad Visa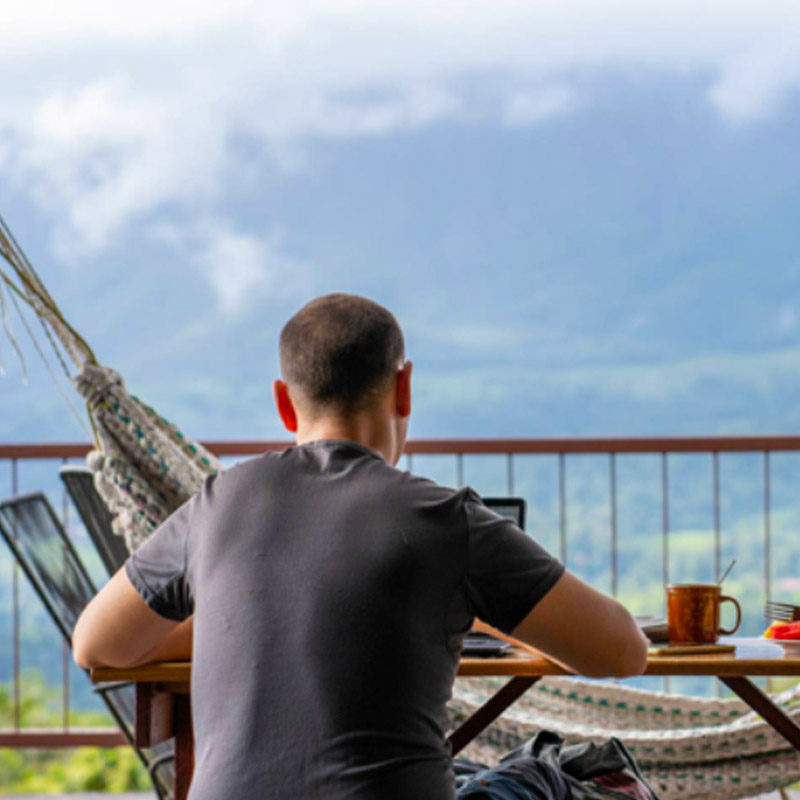 If you work remotely and earn at least $3,000 USD per month or $4,000, you may qualify for the Nomad Digital visa. This type of visa allows you to stay longer in Costa Rica than a regular tourist visa.
So, if you're ready to make Costa Rica your home, combine vacation mode, and work remotely at the same time, you now have the opportunity to apply for a "Digital Nomad Visa" for non-residents, which includes your family and children under the age of 25.
Specifications:
Remote workers will be able to obtain a 1-year visa that can be extended for another year in Costa Rica if the applicant spends at least 180 days in the country during the first year. The good news is that they will be allowed to open local bank accounts, and they will also not be subject to local income taxes, because they are not making money within Costa Rica.
Requirements to become a digital nomad in Costa Rica:
To qualify for Costa Rica's digital nomad visa you will need the following:
The original bank statements, along with an affidavit that you can opt for in Costa Rica (JAROS helps you with the affidavit) that must be presented as proof of a consistent monthly salary, fixed income of a minimum of $3,000 USD or more in the previous year. If the applicant wishes to apply for benefits for their entire family, their income can be grouped with that of a spouse or other family member and must total at least $4,000 USD.
Get medical insurance that covers the applicant for the duration of their stay in Costa Rica for $50,000 USD coverage. What you can get in Costa Rica or international insurance.
Pay a Government fee to apply for a non-resident visa as a Worker or Remote Service Provider.
Birth certificate no less than six months after being issue.
Note:  you are not allowed to enter the local labor market and cannot compete with residents for jobs. This means you cannot work for a Costa Rican company. You must work for a company outside of Costa Rica.
Remember: 
The Digital Nomad doesn't fall under the Residency category. This is just a 1-year + renewal programm. After that you may want to apply for your residency status and citizenship in the future. For more information.
Cost of the Process:
$1500 (Holder) $700 (spouse dependent) $500 (child dependent)
The Government fees and other expenses associated with your residency are not included.
In addition to our service fees, please note that there will be government fees and some additional expenses (such as Spanish translations, immigration appointments, local fingerprint appointment appointments to the yellow house, ID card – DIMEX, and security deposit (refundable), CASH register).
- Taxes are not included in the price.
- All prices are subject to change without notice.
TIME EXTENSION FOR SUBMITTING DOCUMENTS
You have 90 days to submit all required documents to Immigration (DGME) once your file is opened. Let's say a residency applicant has difficulty obtaining documents within the allotted 90-day period, and we can help. In this case, JAROS can request 1 extension of time to submit the documents (with a cost of $100 USD per time extension request).
So if you are ready to apply for a Digital Nomads Visa in Costa Rica,

CONTACT US.