Applying for residency in Costa Rica
Having a residency in Costa Rica is like discovering a hidden treasure trove of natural beauty and endless possibilities. This vibrant country, nestled in Central America, offers residents an unparalleled lifestyle that seamlessly blends relaxation, adventure, and ecological wonders.
One of the most captivating aspects of Costa Rica residency is the country's breathtaking landscapes. From the mist-covered rainforests to the pristine beaches and towering volcanoes, Costa Rica is a paradise for nature enthusiasts. Imagine waking up to the sound of howler monkeys and tropical birds, surrounded by lush greenery and vibrant flora. With over 25% of its land designated as protected areas, Costa Rica boasts an incredible biodiversity that few places on Earth can rival.
Residency in Costa Rica also comes with practical benefits. The country has a stable democracy, a strong education system, and a high standard of healthcare (CCSS). With a focus on environmental conservation, Costa Rica is recognized as a leader in sustainable practices and eco-tourism. The cost of living is relatively affordable, and the government offers incentives to attract foreign residents, including tax benefits and investment opportunities.
Why use "JAROS Costa Rica" Legal Services?
In general, our immigration advisors have considerable knowledge and experience to provide legal guidance in all areas and give you peace of mind. Because we work hand-in-hand with you we will give you the best possible service. Our charges are also rather flexible, and we provide various payment plans.
1. Immigration processes
Immigration processes such as the renewal of your (DIMEX), opening of the File, or presenting a document, can be complex and vary depending on the category of residence you want and the specific circumstances of your case.
2. Residency Application
Choosing the category of residence can be difficult, that's why our specialized group can guide you. There are several categories of residence in Costa Rica, like Pensionado, Rentista, Investor and Nomada Digital.
3. Free Assessment
If you are considering applying for residency in Costa Rica, our team can help you obtain a free assessment of your current situation so that we can guide you and assist you in your immigration process.
Our family had a very positive experience with JAROS CR. They really have knowledge and experience in what they do and took very good care of the entire process. We had tons of questions and we were pleasantly surprised by their patience to explain us everything in details. Appreciate all the advice and time give to us! Thank you so much for your help! (USA)

We have been very lucky to have found a company as serious as JAROSCR which managed to resolve our immigration status in Costa Rica Thank you… " from the United Kingdom.

"This was my first experience using an immigration service. And in my first immigration process, thanks to Jaroscr who helped me a lot, I am very satisfied with how things turned out. Costa Rica a beautiful country THANK YOU JAROSCR. " Edward?? from the United States.

Very pleased with the customer service from the JAROS department, convenient processing time, I am recommending it for the residency process. Costa Rica is a beautiful place to live.

Very pleased with the customer service from the JAROS department, convenient processing time, I am recommending it for the residency process. Costa Rica is a beautiful place to live.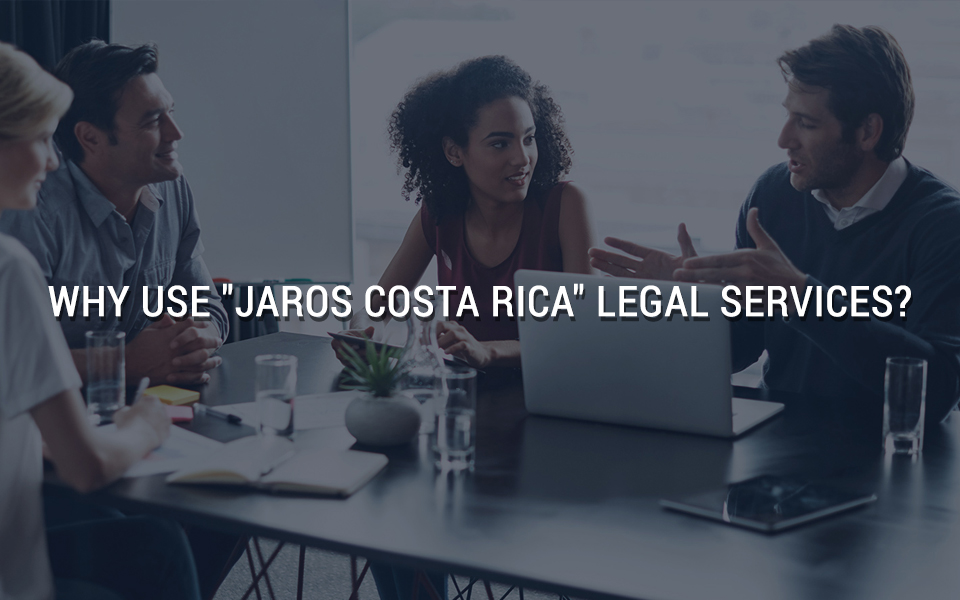 This is Costa Rica COSTA RICA is a small country known for its diverse wildlife and flora. Costa Ricans live a PURA VIDA (pure life) lifestyle, a word that identifies Costa Rica as anywhere in the world. Costa Rica is well known as a tourist destination, a peaceful and diverse country. The army was eliminated more than 70 years ago, and the country remains neutral, a very attractive position for people who are thinking of living in Costa Rica, considering retiring, or making business. Costa Rica is also the world's fourth most popular destination, ranking fifth in the United States, fourth in Canada, and third in Spain.