Obtaining Residency in Costa Rica
Is a quick and simple procedure with multiple benefits.
As soon as you obtain legal status in Costa Rica you can start using the multiple benefits that the country offers. The legal status in Costa Rica is very accessible unlike other countries, here are some:
Social Security (CCSS) with free medical assistance (mandatory). Opening of bank accounts and credit services in banks.
JAROS IMMIGRATION Experts helps you obtain the DIMEX (Immigration Identity Document for Foreigners, a card the size of a bank card), a project that has been in force since 2008, and legally established residents of Costa Rica began to be included. Twelve-digit identification, photograph and signature of the carrier.
Below we provide information on some categories in which our highly qualified team can help you expedite your residency process. No matter what category you want to apply for - JAROS IMMIGRATION Experts helps you with your residency process in Costa Rica.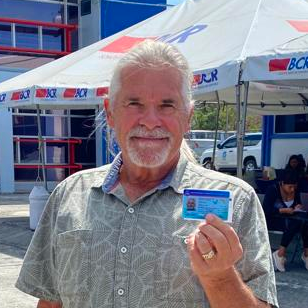 Costa Rica a country of peace - one more reason to move to and apply for residency.
Costa Rica is known for its worldwide beauty and abundance of natural wonders as well as its peaceful democratic tradition and the Abolition of the army on December 1, 1948. Costa Rica is a very attractive country for you and your family to live.
The "Ticos", the people of Costa Rica, always receive you with a big smile and soon they will infect you with  PURA VIDA. The name of the country reflects the true wealth of the country - its people.
Many organizations have repeatedly considered Costa Ricans the happiest people in the world. The national motto "PURA VIDA" is reflected in the country's environment and the perspectives of its people. In fact, most people who obtain their residence in Costa Rica and move soon, adopt this contagious spirit of the PURA VIDA people of the country.
Important Data:
On September 23, 2019, the General Directorate of Migration and Foreigners of Costa Rica published new amounts of Guarantee Deposits for foreigners who establish and obtain their residency in Costa Rica.
What does this mean? The Guarantee Deposit that the Government of Costa Rica sets by law is the return and guarantee to cover the costs to send you back home in case you should be  deported for any reason.
The previous amounts determined by migration and immigration were in the range of $ 300 for all countries. These amounts were considered obsolete. The current amounts take into account the total cost of the return air ticket to the country of origin, during the high season. Migration and Immigration conducted a study and a rate was established for each country of origin.
Some examples are:
United States: $ 361

Canadá: $ 483

Europe: from $ 1,061 (Spain) to $ 2,882 (Iceland)
This question is very common coming from people who want to come and come live in Costa Rica. Why should I apply for a residency? Here are some of the many benefits you get when you obtain residency in Costa Rica:
With residency you can opt for a driver's license in Costa Rica. The new Traffic Law requests proof of legal residency. Once you can prove residency you will receive a Costa Rican driver's license based on your license from your country of origin. Your foreign license is only valid in Costa Rica along with your passport and with an entry stamp to the country.
You will not have any complications opening a bank account at the Bank of your choice.
You will not have to carry your passport at any time and wherever you go. It is difficult to carry out a bank transaction without a passport (even changing dollars to colones) and many times a notarized copy will not be enough. Obtaining a Residence means that you receive a card the size of a credit card that you can carry in your wallet and use it whenever needed.This is very practical, and you can keep your passport in a safe place.
Do not worry when taking a flight to Costa Rica. Without residency, many airlines require proof of the return trip in order to board the plane to Costa Rica. When you obtain the Costa Rican ID, you end all this inconvenience.
Stop leaving Costa Rica every 90 days! While crossing and returning from the border this trip can become tedious since the circumstances of crossing and returning from the borders seem to change every year (usually adding more and more complexity).
All prices are subject to change without notice.
Taxes are not included in the price.
TIME EXTENSION FOR SUBMITTING DOCUMENTS
You have 90 days to submit all required documents to Immigration (DGME) once your file is opened. Let's say a residency applicant has difficulty obtaining documents within the allotted 90-day period, and we can help. In this case, JAROS can request 1 extension of time to submit the documents (with a cost of $100 USD per time extension request).
If you like to get your residency, Find out today! GET A FREE ASSESSMENT!