Costa Rica Digital Nomad Visa
If you work remotely and earn at least $3,000 USD per month or $4,000, you may qualify for the Nomad Digital visa. This type of visa allows you to stay longer in Costa Rica than a regular tourist visa.
So, if you're ready to make Costa Rica your home, combine vacation mode, and work remotely at the same time, you now have the opportunity to apply for a "Digital Nomad Visa" for non-residents, which includes your family and children under the age of 25.
Remote workers will be able to obtain a 1-year visa that can be extended for another year in Costa Rica if the applicant spends at least 180 days in the country during the first year. The good news is that they will be allowed to open local bank accounts, and they will also not be subject to local income taxes, because they are not making money within Costa Rica.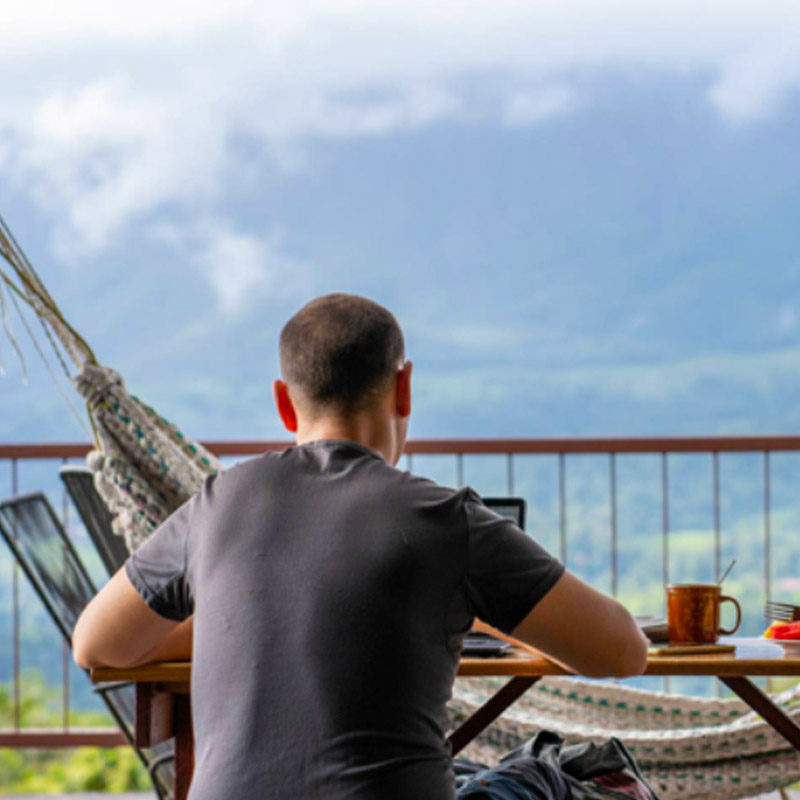 Requirements to become a digital nomad in Costa Rica:
To qualify for Costa Rica's digital nomad visa you will need the following:
The original bank statements, along with an affidavit that you can opt for in Costa Rica (JAROS helps you with the affidavit) that must be presented as proof of a consistent monthly salary, fixed income of a minimum of $3,000 USD or more in the previous year. If the applicant wishes to apply for benefits for their entire family, their income can be grouped with that of a spouse or other family member and must total at least $4,000 USD.
Get medical insurance that covers the applicant for the duration of their stay in Costa Rica for $50,000 USD coverage. What you can get in Costa Rica or international insurance.
Pay a Government fee to apply for a non-resident visa as a Worker or Remote Service Provider.
Birth certificate no less than six months after being issue.
Remember:
The Digital Nomad doesn't fall under the Residency category. This is just a 1-year + renewal programm. After that you may want to apply for your residency status and citizenship in the future. For more information.
Note:
All the documents should be apostilled in your country of origin (if your home country is not part of the Apostille Convention, the documents should be authenticated or legalized in the Embassy of Costa Rica in your country of origin).
Cost of the Process:
$1800 (primary applicant) $1200 (dependent)
if you live in Costa Rica and need the following documents, JAROS offers you service of processing and obtaining them at the additional cost:
* FBI Background Check & Apostille ($550 USD)

* Birth Certificate & Apostille ($450 USD)
So now you have your Residency in Costa Rica! Remember, that after a certain period of time you will need to proceed with your Residency Renewal.
Click here
for more information about the Apostille Convention and check if your home country is a party to it — notable exceptions include Canada and China.