Costa Rica Residency Renewal
Once you have your Costa Rican residency, it will be suitable for a limited time before it needs to be renewed.
For example:
 1 year – for "Work Permit" and "Spouse of CR".
2 years – for "Pensionado", "Rentista" and "Investor".
2 – 5 years – for Permanent Residency (depending on the category).
After that, you need to renew it. And here we are to help you with it.
Contact us if your Residency is about to expire.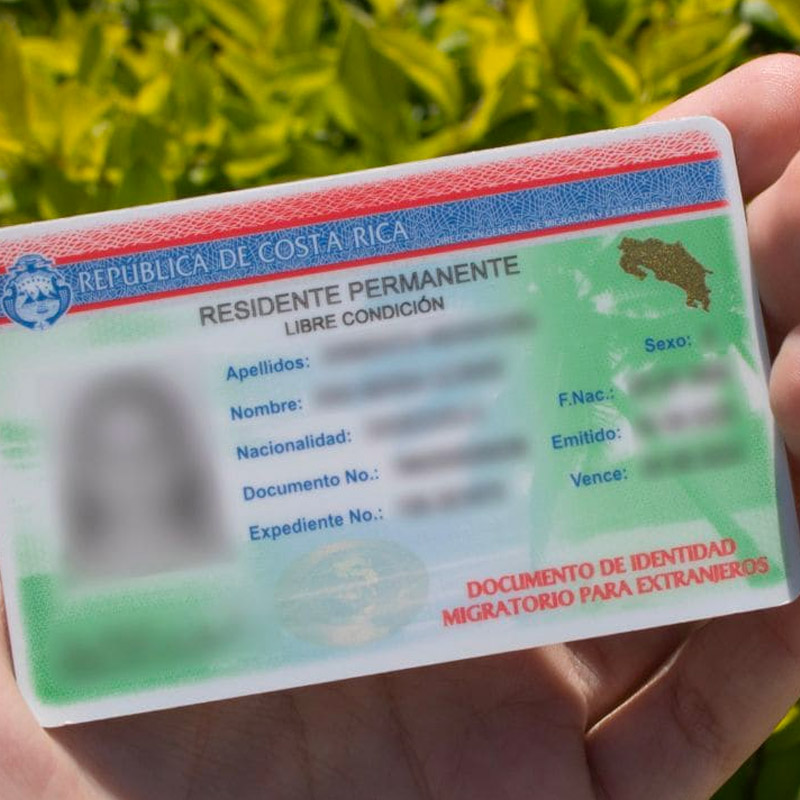 What do you need to get Costa Rica Residency Renewal?
Required Documents
Your resident card (DIMEX).
Your current passport.
Proof of continued affiliation with the Social Security (CCSS).
Receipt of payment to the Government for your DIMEX card renewal ($123 or $98 depending on renewal term & residency).
Recent Criminal Background Check (if you left Costa Rica 6 months before your renewal/expire date);
Letter proving income of your pension (for Pensionado);
Letter of the employer for the guarantee of work permit (for Work Permit);
Letter from the bank stating that you have $60 000 USD.
Service Price: $300
Includes:
Verifying your CCSS
Power of Attorney
Renewal status tracking
Responding to feedback from immigration
Facilitating the issuance of your renewed residency card (DIMEX)
NOT include:
Obtaining legalized or apostilled papers from your country of origin
Note:
All prices are subject to change without notice.
Taxes are not included in the price.
So now you have your Residency in Costa Rica! Remember, that after a certain period of time you will need to proceed with your Residency Renewal.
Click here
for more information about the Apostille Convention and check if your home country is a party to it — notable exceptions include Canada and China.